Happy Clients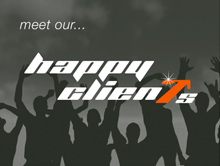 Corporate Hospitality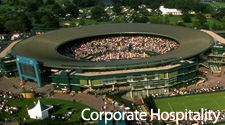 Stand out from the rest booking these unique programs only WE SE7 IT provides You!
| | |
| --- | --- |
| | Upgrade to First Class Travel: A program aboard Wally Yacht One – previous Mr. Gecko – along the magnificent Portuguese Coast! We may arrange from half day to an entire week, even sleeping aboard. There are only 4 Wally Yachts in the World doing Sailing Charters! And WE SE7 IT has it for you! Tell us what you expect for your Company's event and let us assure you prime rate time and unforgettable days for you and your guests or collaborators! More... |
| | |
| --- | --- |
| | WE SE7 IT Kitesurf: We guarantee Safety, Personalized teaching, Great Fun, Great Sport and Friendship! You can have a great time learning one of the most radical sports in the world in two of the most famous beaches - Guincho at Cascais and Caparica, South of Lisbon - with all the safety and confidence you need. Kitesurf can be practiced all year-round but we consider the best season to be from mid-March until mid-September. We offer 3 kind of classes all year around, don´t miss! More... |
| | |
| --- | --- |
| | Regatta Day or Cruises with friends: Definitely one of most demanded programs from our portfolio! The Regatta Day is a terrific mix of exciting competition with relaxation in a place surely away from your office! Form your crews and get aboard for this exciting activity that takes place in the most amazing spots of our Lisbon and Estoril Coast! By mid-morning the first race of the day will commence, summoning up that friendly rivalry. More.... |
| | |
| --- | --- |
| | The New Trend! It´s Stand Up Paddle Surf: For everyone who has that spirit of adventure, desire for exercise or just want great fun! SUP is that complete and exciting sport. You do not need to be in shape to start and it is our intention to provide any person with a SUP lesson or experience in accordance with his or her physical level. You do not have to be an "athlete" to rapidly begin enjoying SUP and rowing in local waters. Cascais, Carcavelos, Guincho and... More... |
| | |
| --- | --- |
| | New Zealand comes to Europe ! It´s the Haka: For the first time in Europe! You can now experience the Jet Boats in the amazing mouth of river Douro landscapes – at Oporto. We also are able to go – if previously arranged – to any place in Portugal. Come aboard the HAKA and feel the Kiwi adrenaline in Portugal! One professional driver and 400 HP will execute maneuvers that will build memorable moments for you as participant or spectator. We are able to create real C.S.I. or James Bond situations in a very relaxed atmosphere or even mixed with a Team Building exercise for your Company.! More... |
Try our "Whole in One" Services:

Portugal is one of the best Golf destinations in the World! With more than a hundred top quality courses you just have to worry about your swing. The rest ...

WE SE7 IT

. From the Algarve through Troia, Lisboa, Oitavos, Quinta da Marinha and Penha Longa, Praia D'El Rey and many more – you choose, or let us suggest you according to your briefing!

We are able to provide you the Full Playing Packages or even an exclusive tournament.

More...
Think of Sports Activity or Experience - WE SE7 IT!
Whether Land, Water or Air, if have an idea of some activity you can be certain that WE SE7 IT for you! All your relaxed, fun and quality moments will be organized for the best holidays in Portugal you ever had! From canoeing, rafting, plane flights, karting races, horse riding. We have the right choice of partners and we are ready to quote you with no extra or hidden costs and no obligation.